socialchildren asked: What do you think is the best way to deal with the increasing number of under 13s using social networks like Facebook?
3 tags
10 Ways for Teachers to Collaborate
Highlights from a great post from the "What Ed Said" blog. (Can we please be part of your "online PLN?")Amplify'd from whatedsaid.wordpress.com1. Open the door.Let go of the idea that you have to teach in 'your way' in 'your space'. Team teach. Invite people in. Share spaces. Learn together.2. Talk.Collaborative planning is a constant conversation. (Thanks3. Be...
positivelypersistentteach asked: What technology tools do you think are essential for helping to keep a teacher organized? *teacher dare day question
4 tags
District Administration: More Ed Leaders See Value...
This article from District Administration reports that most school leaders who have used social networks agree they have great potential to help motivate and engage students, enhance professional development, and expand access to quality resources, experts, and mentors. We think this is good news, but wonder this: If students, school leaders, and even Uncle Sam all think social networking tools...
6 tags
Risks and rewards of social tech in the classroom
The Huffington Post explores the risks and benefits of encouraging use of social media in K-12 learning.Amplify'd from www.huffingtonpost.com Social Networking In Schools: Educators Debate The Merits Of Technology In Classrooms Read more at www.huffingtonpost.com See this Amp at http://amplify.com/u/a13ov3
7 tags
Stats on Tech in the Lives of Teens →
Pew Internet has an updated report with some interesting facts about when, where, and how students are using technology. A couple of points that caught our eye. First, well over 90% of teens access the internet at home, and most of those students have cable or DSL connections. However, lower income teens are more likely to access the web using their phones. Second, almost 1/3 of teens send...
8 tags
"Mean World Syndrome" and Technophobia →
Pamela Rutledge counters over-hyped (and under informed) fears about the dangers of technology use in this great blog post for the Media Psychology Research Center with a dose of reality and links to solid new research. Key points: Yes, students need guidance and limits online as in the physical world. However, the online world is comprised of more than YouTube videos of singing dogs and serial...
The Brain: Memories Are Crucial for Looking Into... →
aminotes: The Brain: Memories Are Crucial for Looking Into the Future You need a base to build the future "The past and future may seem like different worlds, yet the two are intimately intertwined in our minds. In recent studies on mental time travel, neuroscientists found that we use many…
6 tags
If Schools Was Like Facebook
I'm messing around with my new SlideRocket account. Here's my first stab at using it — a talk for an online mini course we're teaching this spring. What do you think? What ideas would you add? Suggestions welcome over on our Facebook page.
Teachers want more access to technology,... →
Via eClassroom News: A national survey on college and career readiness and the challenges facing U.S. teachers reveals that educators consider the ability to differentiate instruction for their students as essential for students' success—and more access to technology will help them do this, they say.
Darling-Hammond: U.S. vs highest-achieving nations... →
world-shaker asked: I am! I'm in the Cleveland area working at Cuyahoga Community College and presenting locally on social media awareness (for students). Positivelypersistentteach is also in the area.
New Discussion Features in Google Docs →
thingsforteachers: Today, Google announced an enhancement to the Google Docs commenting system. The enhancement is being called "discussions." Discussions will allow document collaborators to have threaded conversations in the margins of a document. By including the @ symbol before a collaborator's name you can reply directly to that person. Another option in discussions is the option to...
world-shaker asked: BGSU as in Bowling Green State University? I'm a Kent State native.
5 tags
Goodbye, VHS
All the instructors at BGSU (where I teach) just received word that the IT department is removing all the VCRs from campus classrooms. I'm 36, and VHS tapes have been part of the curriculum since I was in preschool. For me, it's the end of an era in ed tech. (Does anyone think kids will be watching The Letter People on Blu-Ray 35 years from now?) Thanks for everything, VHS. Without...
4 tags
"How can technology make a person better? Only in this way: by providing each..."
– Author Kevin Kelly from What Technology Wants
Study: Digital Media and Youth Civic Engagement →
kiwicommons: Media Awareness Network has recently published a new study titled "From Consumer to Citizen: Digital Media and Youth Civic Engagement." The study outlines the ways in which youth are…
"…technology alone is not enough… it's technology married with..."
– Apple's Steve Jobs at yesterday's press event unveiling the iPad 2.
3 tags
Watch
Cool animation mapping the online social activity of New York City by Christian Marc Schmidt.  It's kind of like watching a PET scan of Manhattan. (Note that, if you watch closely, you'll probably see a few terms zip by in captured Twitter messages that probably aren't appropriate for K-12 classroom use, so "teacher guidance suggested.") By revealing the social...
National Educational Technology Plan: Your...
Editor's Note: Today's guest blogger is Audrey Watters, is a technology journalist specializing in education technology news. She has read all 100+ pages of the National Education Technology Plan released by the U. S. Department of Education last November, and she has summarized it below. If you have any questions about the plan, please ask them in ..read more..  via #smartr -...
6 tags
Lifehacker: How to Hack Your Brain
With a few simple tricks, you can exploit your brain's innate functionality to change just about anything about yourself. Here's how.
$2-Billion Federal Program Could Be 'Windfall' for... →
world-shaker: This gets my stamp of approval. In case anyone needed to know. Tell the White House I'm good with making educational resources freely available online to drive down costs. Online learning enthusiasts could get a windfall of federal money under a $2-billion grant program that the Obama Administration described on Thursday. But how big the windfall will be—if it comes at...
4 tags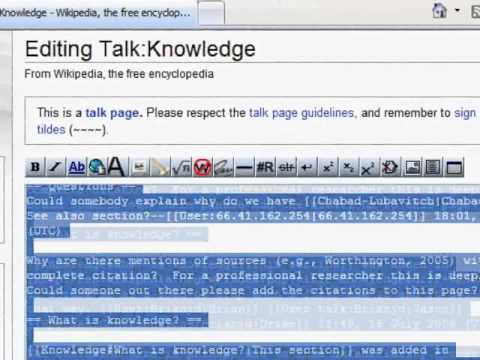 2 tags
Watch
So, this robot walks into a bar… Robotics engineer/artist Heather Knight introduces Data, a robotic stand-up comic that will eventually use audience response data to select jokes from its database based on audience feedback. (Like Netflix, sped up.)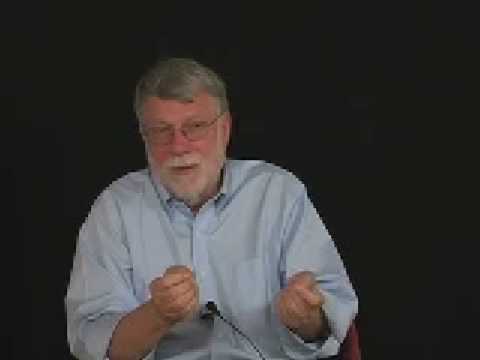 Video Games Are Good For Us. Really!> MindShift Improved vision, more focused attention, more efficient multi-tasking, and improved spatial cognition are just a few of the benefits of playing video games. "The non-gamers had to think a lot more and use a lot more of the workhorse parts of their brains for eye-hand coordination. Whereas the gamers really didn't have to use that much brain at...
2 tags
"I'm a parent, and I think it's important for us to protect children. But we have..."
– It's Time To Trust Teachers with the Internet: A Conversation with Meg Ormiston — THE Journal (via world-shaker)
3 tags
"Free Agent" Learners →
An interesting list of characteristics of "free agent" learners: Self-directed learning Untethered to traditional education Expert at personal data aggregation Understand the power of connections Create new communities Not tethered to physical communities Are spurred by experiential learning Are content developers rather than just consumers Find the process of learning as...
How to Help Students Use Social Media Effectively... →
4 tags
Is "Google Making Us Stupid?" Is the web making us...
BGSU students argue that the web is making us smarter via VoiceThread.
5 tags
The Innovative Educator: 6 Steps for Rethinking...
The Innovative Educator blog shares process suggestions for schools in evaluating policies and practices related to mobile devices (e.g. smart phones) in this post. Shocking/sad stat: 63% of teachers surveyed said these devices have "no place" in schools.
3 tags
The Evolution of Classroom Technology →
sniffandflehmen: The NYTimes provides a graphic history of classroom technology, from the writing slate to the electronic tablet. 
1 tag
Education Week: U.S. Found to Recruit Fewer... →
A new study finds that teachers in higher performing countries earn higher pay than their counterparts in the U.S. and have more time to collaborate with peers. Authors also note that entry into teacher preparation programs in top performing countries is highly selective, mirroring the higher level of prestige associated with the profession in those countries vs. the U.S., where many teacher prep...
2 tags
"Learning Analytics" and Transforming Education
An interesting take on the future of education by George Siemens in which openness and the application of data analysis tools play key roles. http://slidesha.re/bZ7Jt3
3 tags
Educators use technology to help kids with... →
world-shaker: Much of the technology used to help people with disabilities learn is new, and many teachers aren't yet familiar with it. But the Iowa Center for Assistive Technology Education and Research is working toward educating future teachers about the latest tools available by teaching part of the Technology in the Classroom course in the University of Iowa College of Education. I heard...
3 tags
Self Paced Learners Meet Social Software: An... →
Abstract: Social networking and communications tools have become widely used in entertainment and social applications and there is growing interest in their use in formal education applications. Distance education and especially those types that are based on self-paced programming models may be the biggest beneficiaries of the use of these new tools to provide previously unavailable capacity for...
Why do schools use 2-D teaching in a 3-D world? →
American education is linear, but the rest of a student's world isn't. Watch young people hunting knowledge at a computer, and you won't see them moving along a straight line (as textbooks or slide presentations do). You'll see them zooming in and out, leaping from hyperlink to hyperlink, remixing knowledge on the fly. This type of learning is brain candy to young people,...
"Text and email are polite invitations to a conversation. They happen at the..."
– Scott Adams: Phone (via marco) (Except, of course, when you're calling.)
3 tags
Another Sign Textbooks Are Dying →
Textbook giant Houghton-Mifflin is acknowledging that the textbook is in decline. In an effort to stay relevant, it is basically creating its own VC fund to bring more interactive media for learning into the company's orbit.
You Are What You Touch: How Tool Use Changes the...
mks: via scientificamerican.com Posted via email from M i n d s c a p e s | Comment »
"A teacher who can be replaced by a machine should be."
– Arthur C. Clarke (via davidad)
3 tags
The Open High School of Utah Releases Curriculum... →
The Open High School of Utah, a public charter, just released ten courses worth of its Web-based curriculum under a Creative Commons CC BY license (meaning others can reuse and "remix" it, provided they cite OHSU when they use its material.) I browsed their intro-level "Computer Technology" course this morning out of curiosity, which looks pretty good.  It's an...
Killing the Lecture With Technology, Part II →
world-shaker: Earlier this month, The Chronicle wrote about New York University's attempt to reprogram the roles of some professors in large undergraduate classes, using technology to free them up for more personal instruction. The article prompted other professors to share similar examples of strategies they've used to shift class time away from lectures. Here are three of their stories.
2 tags
Where to Get the Best Free Education Online →
4 tags
Is The Web Dead?
Wired reports that "The Web is Dead." Two decades after its birth, the World Wide Web is in decline, as simpler, sleeker services — think apps — are less about the searching and more about the getting. To test this hypothesis, a question for readers: Have you actually visited the TeachThinkTech website using a browser, or are you reading this as part of a feed pulled into...
6 tags
Times Higher Education - Students 'let down' by... →
elime: The results show that while 72 per cent of respondents used course- management systems such as Blackboard, many did not use any other technology in their academic lives. What percentage of students will use Blackboard to support their lifelong learning once they've graduated?
9 tags
Ideas for Tumblr in Online Courses
I'm in the process of developing an online class for the fall semester, and have been reading about and experimenting with a variety of tools for potential use in facilitating ongoing asynchronous discussions among my students.  (Thanks, readers, who took the time to share ideas for discussion tools on my last post.) I have access to Blackboard, so could easily just use its discussion board...